We were searching through the internet and came up with this: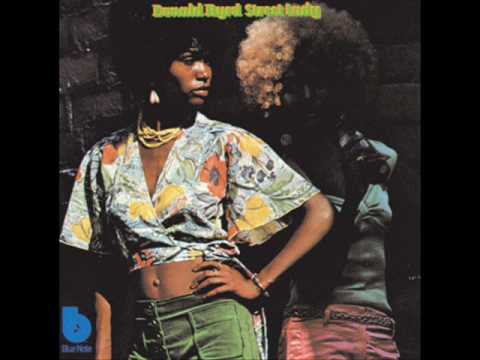 Street Lady, a landmark album by Donald Byrd, the first one where he really started to click with jazz-funk producer Larry Mizell! Mizell and Byrd had worked together previously on the Black Byrd album, a soaring bit of futuristic jazz funk that took Byrd's career to a whole new level, but this album's the one where they really began to make the formula cook, blending together tight funky rhythms, spacey keyboards, soulful vocals, and some of Donald's best solo work of the 70s! Producer/arranger/composer Larry Mizell conceived Street Lady as a concept album to a spirited, independent prostitute. You can picture the Street Lady, decked out in polyester, cruising the streets surrounded by pimps with wide-brimmed hats and platform shoes.
All right you heard it here.
Don't forget to subscribe to our weekly drawings and music events – click here to lock in your chance for our weekly giveaways of music, t-shirts and other merch!