This is certainly something that should pique your interest: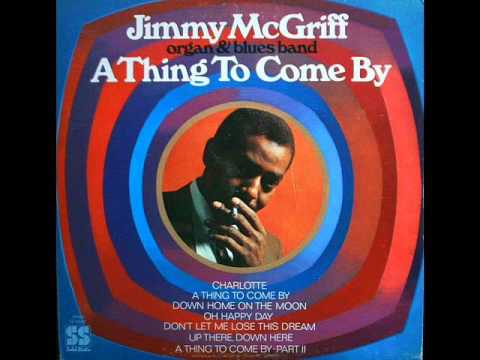 Tracklist:
1. A Thing to Come By
2. Charlotte
3. Down Home on the Moon
4. Oh Happy Day
5. Don't Let Me Lose This Dream
6. Up There, Down Here
7. A Thing to Come By (Part II)
Recording Date: Jun 17, 1969-Jun 18, 1969
Release Date: Apr 1970
Jimmy McGriff – Organ, Piano
Larry Frazier – Guitar
Richard "Blue" Mitchell – Trumpet
Jesse Kilpatrick – Drums
Arthur "Fats" Theus – Tenor Saxophones
Danny Turner – Sax (Alto)
unknown – Bass, Electric Bass
Stay tuned
Don't forget to subscribe to our weekly drawings and music events – click here to lock in your chance for our weekly giveaways of music, t-shirts and other merch!