Check this out: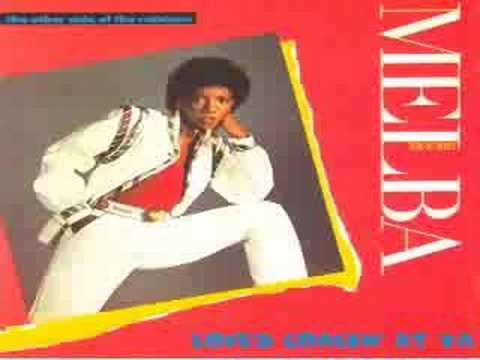 Another Mighty M Productions hitsong.
Mighty M productions were Kashif, Paul Laurence & Morrie Brown.
Read below ↓ for more info ↓
Paul Laurence has his own channel on Youtube : PaulLaurenceMusic
They got their breakthrough with the production of Evelyn King's "Get Loose" album
On which they came up with a brand new sound for RnB/Soul in the 80's
The song credits are :
Producer, Arranged By, Backing Vocals, Keyboards, Synthesizer, Written-By – Paul Lawrence Jones III*
Producer [Assistant] – Morrie Brown
Producer [Assistant], Synthesizer [Moog Bass] – Kashif
Backing Vocals – Alyson Williams , B.J. Nelson , Fonzi Thornton , Freddie Jackson , Lillo Thomas , Melba Moore , Phillip Ballou
Drums – Leslie Ming
Guitar – Ira Siegel
Percussion – Bashiri Johnson
I loved it & still do 😀
This song was written & produced by Paul Laurence Jones III
Kashif & Paul Laurence went on producing and making solo albums,
Kashif was the most succesfull with his solo work compared to Paul
Paul did release two albums with some very nice songs, but he never reached the succes
he did achieve with his production work
He had had seven number one R&B hits: Freddie Jackson's "Rock Me Tonight (For Old Times Sake)," "Jam Tonight," "Tasty Love," "Hey Lover," "Do Me Again"; Stephanie Mills' "(You're Putting) A Rush on Me"; and Meli'sa Morgan's "Do Me Baby." His other credits include Evelyn King's (her label RCA suggested that she drop "Champagne") summer 1981 number one R&B hit "I'm in Love," her number one R&B hit "Love Come Down," "Don't Hide Our Love," and "Get Loose," as well as hits by Lillo Thomas.
I have no clue what happened to Morrie Brown though
Stay tuned for more
Don't forget to subscribe to our weekly drawings and music events – click here to lock in your chance for our weekly giveaways of music, t-shirts and other merch!